We're always looking for fixers and volunteers of all kinds!
Our repair sessions are run entirely by volunteers who help out in lots of different ways. Most are fixers who work with visitors who bring in broken items to be fixed. But we also need people to help manage the overall running of the repair cafe, including registering visitors, supporting the fixers, and generally doing whatever else needs to be done. It's not a huge commitment; each repair cafe runs for just 3 hours once a month, with some set-up and take-down on either end. You wouldn't be expected to come to every repair session, although of course you're more than welcome to!
Please join us – it's a great team and a most worthwhile venture!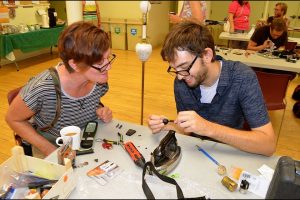 Do you like fixing things? Mending things that are broken or torn? 
The Repair Cafe needs people with skills at fixing household items such as clothing/textiles, jewellery, books, shoes, bikes, small furniture, computers, electronics, small appliances and more!
If you are happy to show people how they can fix things themselves, even better!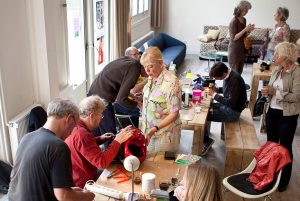 Help run a repair session
We also need volunteers for general 'admin' tasks essential to the smooth running of the Repair Cafe.
To help set up, register visitors, offer refreshments, photograph success stories, and promote the cafe (skills in using Facebook, Twitter, Instagram etc would be great!)
Volunteer with the St Kilda Repair Cafe
* indicates required